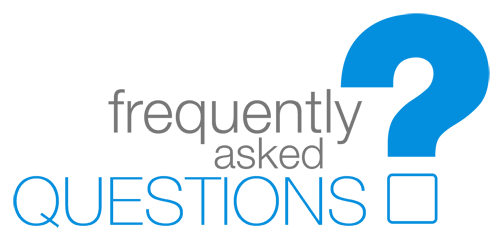 What is Home Automation?
Home Automation is the utilization of an electronic system that functions to reduce the amount of human interaction to complete or execute menial and major tasks. The home automation system is the central hub of the house that allows for easy access for activity based controls and can be programmed and upgraded to meet each client's individual needs. Home automation involves the communication between subsystems in the home through a comprehensive wiring infrastructure such as the iHomes wiring package.
How much does a typical home automation or distribution system cost?
Home Theatre, Audio Video and Home Automation System costs will vary depending on the number of rooms with speakers, the number of TV's throughout the home, how easy the system is to use and how many automation features you are looking to integrate.  Basic audio systems can be designed and installed for $5,000-10,000 for a 4 Room 4 Audio Source setup but as soon as you integrate video and other sub-systems of the home they typically start in the $20,000-$30,000 range and go up from there when you add higher quality speakers, video distribution and automation features such as Security and Cameras, HVAC, Lighting, Pools/Spas, etc. Each system is designed and tailored to each client and very rarely does Home Concepts design and install the exact same system twice.
How are we different from other home theatre company's?
Home Concepts was formed by a group of highly trained CEDIA® (Custom Electronic Design & Integration Association) accredited individuals to provide our clients with true professional, certified design and installation. The integrated Home Concepts team offers over 30 years of combined experience and includes professional designers, CEDIA® certified installers, and engineers. Our extended team includes reputable contractors, electricians, and security companies. Our collaborative team approach allows us to build rewarding relationships with our clients and ensures high quality products and service from a diverse, dedicated team.
What services can Home Concepts provide me in the building of my new home or my existing home?
Our comprehensive list of services includes but is not limited to: iHomes wiring ( Home Concepts Complete wiring package), structured wiring design and installation, home theatre design, acoustical design and engineering, home automation ( HVAC, audio, video and security), multi room audio and video distribution, Audio and video equipment suppliers and installers, HAA ® (Home Acoustics Alliance) calibration, THX™ theatre solutions, ISF® (Imaging Science Foundation) video calibration. With respect to home renovations, listed above as well as retrofit wiring, acoustical analysis, room treatments, and improving existing systems.
WHY should I use a STRUCTURED WIRING package or the iHomes package?
Maximizing wire potential at the building stage is best as retro-fit wiring at a later date can be very difficult, and expensive. It is best to install more wire than what is initially needed to ensure the capacity and flexibility to meet future technological needs. Pre-wiring the new home with a complete comprehensive wiring package allows you the freedom to decide on electronics and technology after you have moved in. After you wire your entire house, you can install or implement your electronics in phases and the home remains ready for all future upgrades.
What is Home Theatre Design and Integration?
Home theatre design is a lot more than 5-7 speakers and a sub woofer out of a box from your nearest big chain store. Research into acoustical physics reports that 50% of what is heard is reflected sound. This means that the physical space or room that encompasses the equipment is equally as important as the equipment itself. Further more, proper connections, high quality signal paths, optimal calibration of the audio equipment to the standards the movie studios set and calibration of the video display to the optimal settings is also critical. Utilizing high quality, properly terminated cable and speaker wire ensures proper transfer of the signal from one component to the next. The list goes on and on. After taking all these aspects into consideration you may only be experiencing 5-10% of the total capability of your home theatre space!! Home theatre design involves pre-planning of the home theatre utilizing acoustical programs and blueprint analysis to design a quality sounding room before it is even constructed. The next phase is recommendations for construction protocols for the theatre including THX certified drywall (QR 545), stud placement, lighting plan and wiring schematics to ensure ideal end results. The next phase involves planning of equipment type and placement based on the goals of the client and the budget available. When the theatre is constructed, all of the equipment is installed, calibrated and tested for optimal performance. This is the integration phase.