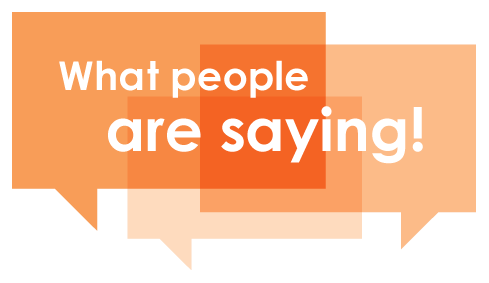 Testimonials from Clients
This was our first experience integrating technology with our new home's lighting, security and audio visual systems. The team at Home Concepts was exceptional at addressing issues during installation and in follow-up service. They are extremely knowledgeable and dedicated to their customers in providing products that meet the individual needs of their clients. They are a delight to work with, willing to listen to your concerns and questions and extremely helpful whenever possible. I would not hesitate to call them for any future needs.
Cheryl Crothers
In a word Excellent. Both my wife and I were extremely pleased with Home Concepts Inc. and would recommend there services to anyone. We found Craig & P.J to be very knowledgeable, competent, passionate about the services they provide, conscientious and honest. We love the system they put together for our home. These guys are willing to do the little extras for you and truly are interested in ensuring you get what you want and that your overall experience is positive. I felt they genuinely had our best interests at heart. P.J. and Craig provide a level of service many trades like to promise but only a very select few ever deliver. It was a pleasure to work with these guys! Craig Baun
My experience with Home Concepts was very positive. Everyone involved was very professional, the end result was absolutely amazing, and the support since then has been phenomenal. I would definitely use them again. Sean Monner
I have had a very positive experience with Home Concepts. From the very first meeting they projected a very professional image and had answers to all my questions. I find the staff very knowledgeable in design and installation. I have used them on two of my houses and foresee using them in the future for my home theatre and other media needs. Dr. Femi Adekeye
Great group of guys to work with. Have been dealing with home concepts for over 7 years adding and expanding our home entertainment systems!
Jason King
Our home integration was done several years after we moved in to our home. Implementation required working with what we had, and making it better and seamless. The system is fantastic, but as a non-technical person, the support has been even more important. PJ and his team are always available to answer even the most ridiculous and simple questions, and are proactive in providing updates and support. I am extremely happy with Home Concepts.
Ken Mullen
I've been a customer for over 4 years. The quality of support and customer service I've recieved is second to none. Craig, PJ, Gerald and the rest of the team at Home Concepts have made my significant investment into technology for our home one of the best decisions we have ever made. With the complexity of technology it is so vital to have a company that has a long history as well as one that will stand behind the product for years to come.
Volinder Dhesi
Installed our original system, they provided solid service under warranty. When the warranty ran out they continued to help us with any difficulties. We recently upgraded our entire system and again they did a wonderful job with installation. The staff is very leasant snd knowledgeable.
Tony Giantomaso
Home Concepts helped us build and implement our home theatre in our new home. They worked with us closely to come up with the best overall solution based on a pre-established budget. They were professional, timely, and above all else, completely accessible during the whole process. As neither of us are Audiophiles, they broke down the process into it's elemental steps, and helped us understand the importance of the key elements of the system.Without them, it would have been a drastically different outcome. We would not hesitate to recommend them to anyone. Jason Conley
Home Concepts knows their profession. It was a seamless experience. I explained what I was hoping for they came back with their recommendations. We came to an agreement and the project was as good as done. Pleasant professional advice and installation. What more could I ask for? Matt Toonders